Love (Crush #3)
by Lacey Weatherford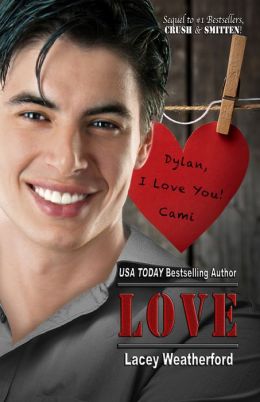 Living happily ever after has always been part of the plan for Cami and Dylan, but when strange things begin happening around the Wilcock household, Cami simply believes she's becoming forgetful.
However, when the incidents begin to escalate, both are left feeling vulnerable. Unable to figure out what's going on, Dylan delves deeper into the mysterious happenings. But when the truth comes out, he finds himself faced with the biggest decision of his life—how far will he go to protect the one he loves?
**This is already available**
Don't Look Back by Jennifer L. Armentrout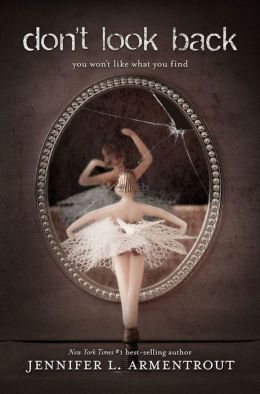 Samantha is a stranger in her own life. Until the night she disappeared with her best friend, Cassie, everyone said Sam had it all—popularity, wealth, and a dream boyfriend. Sam has resurfaced, but she has no recollection of who she was or what happened to her that night. As she tries to piece together her life from before, she realizes it's one she no longer wants any part of. The old Sam took "mean girl" to a whole new level, and it's clear she and Cassie were more like best enemies. Sam is pretty sure that losing her memories is like winning the lottery. She's getting a second chance at being a better daughter, sister, and friend, and she's falling hard for Carson Ortiz, a boy who has always looked out for her—even if the old Sam treated him like trash. But Cassie is still missing, and the facts about what happened to her that night isn't just buried deep inside of Sam's memory—someone else knows, someone who wants to make sure Sam stays quiet. All Sam wants is the truth, and if she can unlock her clouded memories of that fateful night, she can finally move on. But what if not remembering is the only thing keeping Sam alive?
Frozen
by Erin Bowman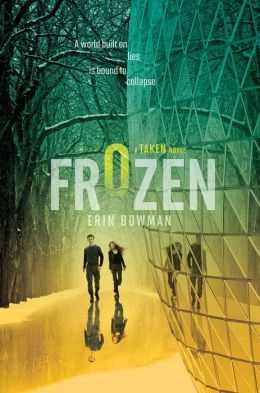 The second book in Erin Bowman's gripping dystopian sci-fi series, this exhilarating sequel to Taken is perfect for fans of Incarceron by Catherine Fisher and Variant by Robison Wells.
Gray Weathersby has escaped Claysoot and uncovered the truth behind the Laicos Project and the Order's twisted plans. Determined to fight back, his small group of rebels is on the hunt for more answers and more allies—a search that will take them on a harrowing journey across a frozen wasteland, and even deeper into a world built on the Order's lies.
In Frozen, discover more of the nonstop action and riveting plot twists that made Marie Lu, New York Times bestselling author of the Legend trilogy, call Taken "an action-packed thrill ride from beginning to end."
Her Best Laid Plans by Cara McKenna
Imagine nursing a pint in a cozy, authentic country pub, far from Cork's busy city pulse. Getting here took you a plane, bus, taxi and…um, bicycle. But just as you're resigning yourself to drinking beside grey-haired farmers, you see him—a man with the looks and charm to soothe any heartbroken girl.
He's your bartender. Your really, really gorgeous bartender.
For American Jamie Webb—recently dumped and housesitting for two weeks—Connor Kelleher is like a six-course feast after a 23-year starvation diet. But it's gotta be casual. She's just begun rerouting her life after a three-year man-related detour. Still, a sexy romp (or twenty!) with Sexy McBartender?
But what happens when Jamie's best-laid plans for no future plans with any man begin to change?
House of Ivy & Sorrow by Natalie Whipple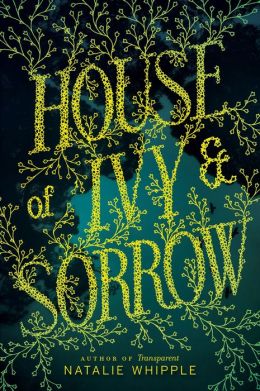 Transparent author Natalie Whipple is back with another refreshing blend of realistic romance and light-hearted humor with a one-of-a-kind paranormal touch. Fans of Charmed, Kiersten White's Paranormalcy trilogy, and Maggie Stiefvater's The Raven Boys won't want to miss this spellbinding contemporary tale of magic, first love, and high-stakes danger.
Jo Hemlock is not your typical witch. Outside the walls of her grandmother's ivy-covered house, she's kept her magical life completely separate from her life in high school. But when the Curse that killed her mother resurfaces, it threatens to destroy not only her life but her grandmother's too—and keeping her secret may no longer be an option.
I Am Number Four: The Lost Files: Return to Paradise
by Pittacus Lore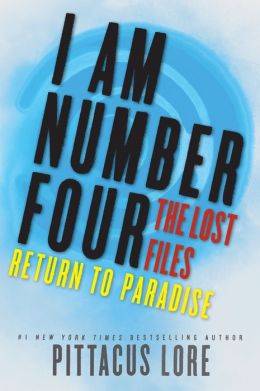 In this thrilling one-hundred-page prequel companion novella to the New York Times bestselling I Am Number Four series, discover what happened in the aftermath of the Mogadorians' attack on Paradise, Ohio, from Mark James—Number Four's bully-turned-ally.
After Four leaves town to find the rest of the Garde, Mark is left behind to pick up the pieces. His school has been destroyed, his home burned down, and, worst yet, Mark now knows the horrifying truth: aliens live among us and some of them seek to destroy us. Even with the FBI tailing him and Sarah Hart, Mark tries to return to a normal life. But when Sarah goes missing, he knows he can no longer sit back and do nothing. His quest to find her will lead him to new allies and a startling revelation about the Mogadorians' plan for invasion.
Nailed by Christine d'Abo
Hosting a new TV show is a fantasy-turned-reality for diva decorator Sophia Holbrook. But concentrating on color swatches is hard when all she can think of is her studly cohost, contractor Fynn Babineau. These two may clash over blueprints and budgets on-screen, but with the lust palpable between them, rumor has it they have been putting more than just their heads together behind the scenes…. What secrets will the cameras expose? Tune in tonight to find out.
Viewer discretion advised. Mature audiences only.
Nova and Quinton: No Regrets by Jessica Sorensen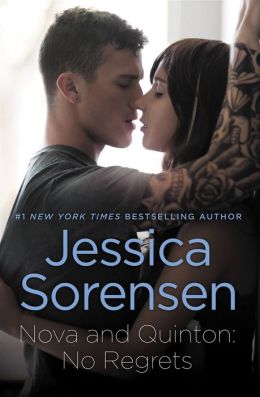 From the # 1 New York Times bestselling author of Saving Quinton comes a story about giving in to love-body and soul . . .
Today is the first day of Quinton Carter's new life. The toxic guilt of his past left him in pieces-but one girl unexpectedly put him back together. Thanks to Nova Reed, Quinton can finally see the world with clear eyes. She's the reason his heart is still kicking behind the jagged scar on his chest. And he would love to have her in his arms every minute of the day . . . but he's not ready yet.

Playing drums in a band and living with her best friends are just some of the highlights of Nova's life. But the best new development? Talking to Quinton on the phone each night. She wishes she could touch him, kiss him, though she knows he needs time to heal. Yet shocking news is on the way-a reminder of life's dark side-and Nova will need Quinton like he once needed her. Is he strong enough to take the final leap out of his broken past . . . and into Nova's heart?
Open Road Summer by Emery Lord
After breaking up with her bad-news boyfriend, Reagan O'Neill is ready to leave her rebellious ways behind. . . and her best friend, country superstar Lilah Montgomery, is nursing a broken heart of her own. Fortunately, Lilah's 24-city tour is about to kick off, offering a perfect opportunity for a girls-only summer of break-up ballads and healing hearts. But when Matt Finch joins the tour as its opening act, his boy-next-door charm proves difficult for Reagan to resist, despite her vow to live a drama-free existence. This summer, Reagan and Lilah will navigate the ups and downs of fame and friendship as they come to see that giving your heart to the right person is always a risk worth taking. A fresh new voice in contemporary romance, Emery Lord's gorgeous writing hits all the right notes.
The Collector by Nora Roberts
From #1 New York Times-bestselling author Nora Roberts comes a novel of a woman who needs nothing, a man who sees everything, and the web of deceit, greed, and danger that brings them together—and could tear them apart . . .

When professional house-sitter Lila Emerson witnesses a murder/suicide from her current apartment-sitting job, life as she knows it takes a dramatic turn. Suddenly, the woman with no permanent ties finds herself almost wishing for one. . . .
Artist Ashton Archer knows his brother isn't capable of violence—against himself or others. He recruits Lila, the only eyewitness, to help him uncover what happened. Ash longs to paint her as intensely as he hungers to touch her. But their investigation draws them into a rarified circle where priceless antiques are bought, sold, gambled away, and stolen, where what you possess is who you are, and where what you desire becomes a deadly obsession. . . .
The Forever Song (Blood of Eden Series #3) by Julie Kagawa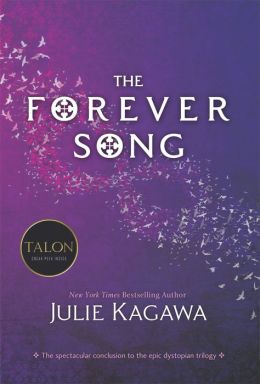 VENGEANCE WILL BE HERS
Allison Sekemoto once struggled with the question: human or monster?
With the death of her love, Zeke, she has her answer.
Allie will embrace her cold vampire side to hunt down and end Sarren, the psychopathic vampire who murdered Zeke. But the trail is bloody and long, and Sarren has left many surprises for Allie and her companions—her creator, Kanin, and her blood brother, Jackal. The trail is leading straight to the one place they must protect at any cost—the last vampire-free zone on Earth, Eden. And Sarren has one final, brutal shock in store for Allie.
In a ruined world where no life is sacred and former allies can turn on you in one heartbeat, Allie will face her darkest days. And if she succeeds, triumph is short-lived in the face of surviving forever alone.
The Geography of You and Me by Jennifer E.Smith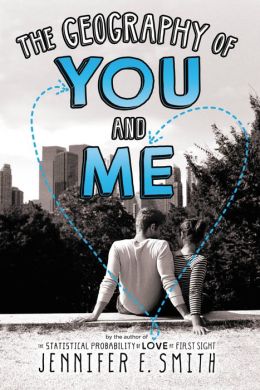 Lucy lives on the twenty-fourth floor. Owen lives in the basement. It's fitting, then, that they meet in the middle -- stuck between two floors of a New York City apartment building, on an elevator rendered useless by a citywide blackout. After they're rescued, Lucy and Owen spend the night wandering the darkened streets and marveling at the rare appearance of stars above Manhattan. But once the power is back, so is reality. Lucy soon moves abroad with her parents, while Owen heads out west with his father.

The brief time they spend together leaves a mark. And as their lives take them to Edinburgh and to San Francisco, to Prague and to Portland, Lucy and Owen stay in touch through postcards, occasional e-mails, and phone calls. But can they -- despite the odds -- find a way to reunite?

Smartly observed and wonderfully romantic, Jennifer E. Smith's new novel shows that the center of the world isn't necessarily a place. Sometimes, it can be a person.
There Will Come a Time by Carrie Arcos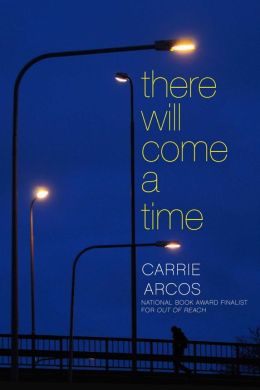 Mark grapples with the loss of his twin sister in this heart-wrenching novel of grief and resilience from National Book Award finalist Carrie Arcos.

Mark knows grief. Ever since the accident that killed his twin sister, Grace, the only time he feels at peace is when he visits the bridge on which she died. Comfort is fleeting, but it's almost within reach when he's standing on the wrong side of the suicide bars. Almost.

Grace's best friend, Hanna, says she understands what he's going through. But she doesn't. She can't. It's not just the enormity of his loss. As her twin, Mark should have known Grace as well as he knows himself. Yet when he reads her journal, it's as if he didn't know her at all.

As a way to remember Grace, Hanna convinces Mark to complete Grace's bucket list from her journal. Mark's sadness, anger, and his growing feelings for Hanna threaten to overwhelm him. But Mark can't back out. He made a promise to honor Grace—and it's his one chance to set things right.
To All the Boys I've Loved Before
by Jenny Han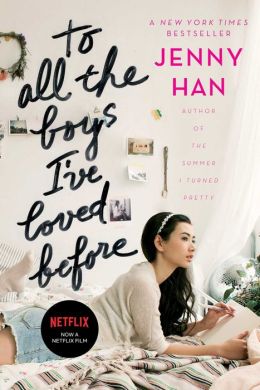 Lara Jean's love life goes from imaginary to out of control in this heartfelt novel from the New York Times bestselling author of The Summer I Turned Pretty series.

What if all the crushes you ever had found out how you felt about them…all at once?

Lara Jean Song keeps her love letters in a hatbox her mother gave her. They aren't love letters that anyone else wrote for her; these are ones she's written. One for every boy she's ever loved—five in all. When she writes, she pours out her heart and soul and says all the things she would never say in real life, because her letters are for her eyes only. Until the day her secret letters are mailed, and suddenly, Lara Jean's love life goes from imaginary to out of control.
What I Thought Was True by Huntley Fitzpatrick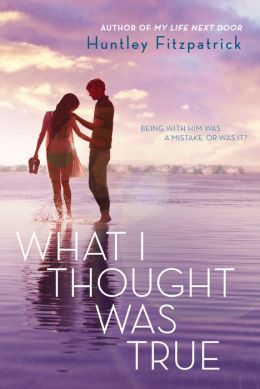 The eagerly anticipated follow-up to My Life Next Door is a magnetic, push-me-pull-me summer romance for fans of Sarah Dessen and Jenny Han.



Gwen Castle's Biggest Mistake Ever, Cassidy Somers, is slumming it as a yard boy on her idyllic Nantucket-esque island this summer. He's a rich kid from across the bridge in Stony Bay, and she hails from a family of fishermen and housecleaners who keep the island's summer people happy. Gwen worries a life of cleaning houses will be her fate too, but just when it looks like she'll never escape her past--or the island--Gwen's dad gives her some shocking advice. Sparks fly and secret histories unspool as Gwen spends a gorgeous, restless summer struggling to resolve what she thought was true--about the place she lives, the people she loves, and even herself--with what really is.



Huntley Fitzpatrick delivers another enticing summer read full of expectation and regret, humor and hard questions, and a romance that will make every reader swoon.
Now that is some list of Awesome Releases!! I want just about all of them LOL but I am MOST excited about Love!! I have been anticipating the release of this book ever since I finished Smitten and I will drop whatever I am reading to start it :) Yeah, that is how bad I have wanted this book! I have literally been stalking the author's posts on Facebook :P
I hope that everyone finds something great to read this week! Thanks for stopping by and if you have time, post a comment :)
As always, if I forgot something that you think is in need of being on this list, email me or leave a comment and I'll get it taken care of!