Always Emily by Michaela MacColl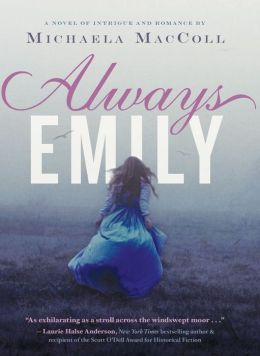 Emily and Charlotte Brontë are about as opposite as two sisters can be. Charlotte is practical and cautious; Emily is headstrong and imaginative. But they do have one thing in common: a love of writing. This shared passion will lead them to be two of the first published female novelists and authors of several enduring works of classic literature. But they're not there yet. First, they have to figure out if there is a connection between a string of local burglaries, rumors that a neighbor's death may not have been accidental, and the appearance on the moors of a mysterious and handsome stranger. The girls have a lot of knots to untangle— before someone else gets killed.
Ask Me
by Kimberly Pauley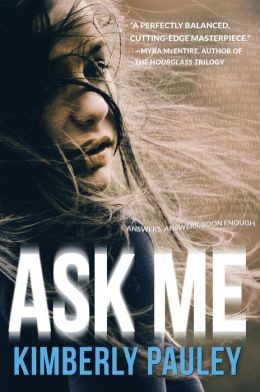 Paranormal gets a Stephen King makeover: An oracle in a small-town Florida uses her troubling gift to stop a murderer—before he comes for her.
Aria Morse is an Oracle, blessed—or cursed—with the gift of prophecy. Ask her anything, and the truth spills out immediately. But Aria's answers sound like nonsense, even to herself… just as they did at Delphi 2500 years ago.

To cope, Aria has perfected the art of hiding in plain sight—until Jade Price, the closest person she has to a friend, disappears. All of a sudden, everyone around her has questions. The "nonsense" Aria spouts becomes a matter of life and death.

She may be the only one who can find out what happened to Jade. But the closer she gets to the truth, the closer she comes to being the next target of someone else who hides in plain sight. Someone with a very dark plan.
Best Friends (Until Someone Better Comes Along) by Erin Downing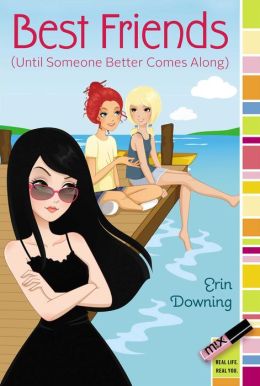 In this M!X original, Izzy is used to being queen bee—but will she ditch her mean girl status for a chance at true friendship?

Isabella Caravella is dreading summer. She doesn't want to spend a month at a lakeside resort with her parents and the families of her dad's coworkers, especially when she discovers that two of the kids go to her school. She thinks Bailey and Ava are beyond weird—and they're not exactly thrilled to see Izzy, either. Izzy has been their tormentor, the leader of the pack of girls who made their first year of middle school so unpleasant.

Once Izzy discovers that the other kids have been spending their summers together for years and she's the outsider, she realizes she's going to have to change her bossy, stubborn ways if she wants to fit in. Bailey and Ava turn out to be kind and welcoming, and Izzy actually wishes she were more like them.

Back home, Izzy knows that things are probably going to be different. Ava and Bailey were great summer friends—but are they really forever friends? Can Izzy prove that she really does have the potential to be a true friend? Or is she stuck playing the mean girl forever?
Breathe Into Me by Sara Fawkes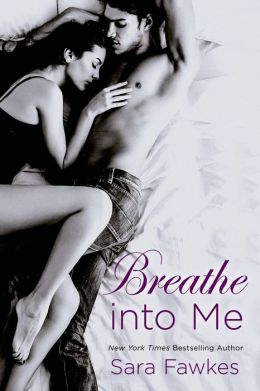 How did my life get so broken? It's a question Lacey St. James asks herself every day. Stuck raising her little brother in a trailer park while she works a dead end job at a grocery store, she has a stalker exboyfriend, a bad reputation, and no way out.

And then, she meets Everett, who changes her entire existence.

Everett is an outsider who's housesitting his family's mansion off the coast, and for reasons Lacey can't understand, he's completely transfixed by her. He seems determined to show her that life can offer more than she'd ever hoped for, if only she believes in herself. She desperately yearns to trust him, but what happens when she finds out that everything he's told her is a lie?
Capturing Peace: A Novella
by Molly McAdams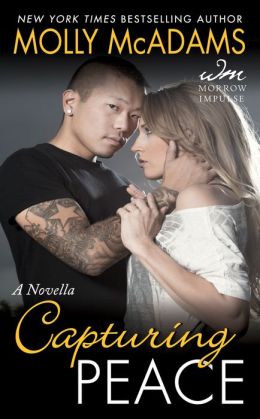 Coen Steele has spent the last five years serving his country. Now that he's back, he's finally ready to leave behind the chaos of the battlefield and pursue his lifelong dream. What he wasn't expecting was the feisty sister of one of his battle buddies—who has made it obvious that she wants nothing to do with him—to intrigue him in a way no woman has before.
Reagan Hudson's life changed in the blink of an eye six years ago when she found out she was pregnant and on her own. Since then, Reagan has vowed never to let another man into her life so that no one can walk out on her, or her son, again. But the more she runs into her brother's hot and mysterious friend, the more he sparks something in her that she promised herself she wouldn't feel again.
Can two people with everything to lose allow themselves to finally capture the love they both deserve?
Dreams of Gods and Monsters
by Laini Taylor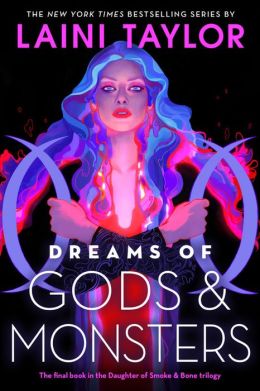 In this thrilling conclusion to the Daughter of Smoke & Bone trilogy, Karou is still not ready to forgive Akiva for killing the only family she's ever known.
When a brutal angel army trespasses into the human world, Karou and Akiva must ally their enemy armies against the threat--and against larger dangers that loom on the horizon. They begin to hope that it might forge a way forward for their people. And, perhaps, for themselves--maybe even toward love.
From the streets of Rome to the caves of the Kirin and beyond, humans, chimaera, and seraphim will fight, strive, love, and die in an epic theater that transcends good and evil, right and wrong, friend and enemy.
Far From You by Tess Sharpe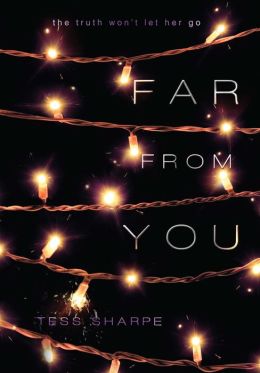 Sophie Winters nearly died. Twice. The first time, she's fourteen, and escapes a near-fatal car accident with scars, a bum leg, and an addiction to Oxy that'll take years to kick. The second time, she's seventeen, and it's no accident. Sophie and her best friend Mina are confronted by a masked man in the woods. Sophie survives, but Mina is not so lucky. When the cops deem Mina's murder a drug deal gone wrong, casting partial blame on Sophie, no one will believe the truth: Sophie has been clean for months, and it was Mina who led her into the woods that night for a meeting shrouded in mystery. After a forced stint in rehab, Sophie returns home to a chilly new reality. Mina's brother won't speak to her, her parents fear she'll relapse, old friends have become enemies, and Sophie has to learn how to live without her other half. To make matters worse, no one is looking in the right places and Sophie must search for Mina's murderer on her own. But with every step, Sophie comes closer to revealing all: about herself, about Mina…and about the secret they shared.
Ghost of a Chance (Girl Meets Ghost #3)
by Lauren Barnholdt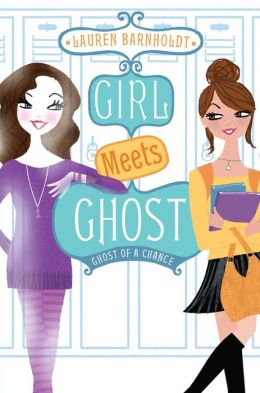 Kendall takes drastic action when she encounters ghostly overwhelm in this third book in a tween series that Kirkus Reviews calls "bright, bubbly fun."

Kendall feels like she's losing at life. The only people who will talk to her are ghosts, and she's exhausted from trying to fix their problems. Meanwhile, Brandon thinks she's a liar, her best friend thinks she's sneaking around with another boy, and her dad is getting serious with a new girlfriend. Kendall can't cope with anything else!

Desperate for answers, she decides to visit the one person who might have them—the one person she never wanted to see again. Will her mom be able to help, or will Kendall be stuck without a wisp of hope?
Great
by Sara Benincasa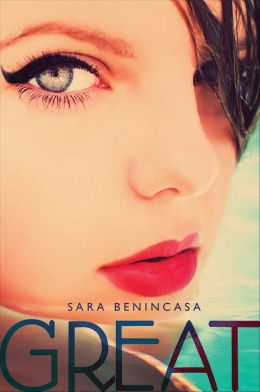 In this contemporary retelling of The Great Gatsby, by comedian Sara Benincasa, a teenage girl becomes entangled in the romance and drama of a Hamptons social circle and is implicated in a scandal that shakes the summer community.
When Naomi Rye arrives in the Hamptons to spend the summer with her socialite mother, she fully expects to be miserable mingling with the sons and daughters of her mother's mega-rich friends. Yet Naomi finds herself unexpectedly drawn to her mysterious and beautiful next-door neighbor, Jacinta, a Hamptons "It" girl who throws wild, lavish parties that are the talk of the town. But Jacinta is hiding something big, and events unfold with tragic consequences.
Horizon by Jenn Reese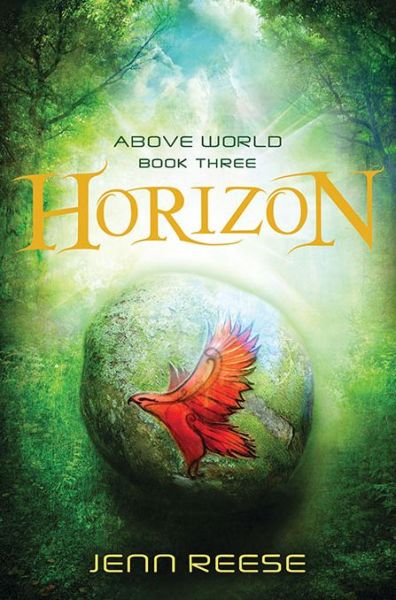 In this third and final adventure in the Above World series, Aluna and her friends finally face their most terrifying enemy, Karl Strand. Aluna and Hoku, Kampii from the City of Shifting Tides, and their friends, Equian Dash and winged Aviar Calli, are determined to stop a war. The maniacal ex-scientist Karl Strand is planning to conquer the world with his enormous army of tech-enhanced soldiers . . . unless the four friends can get to Strand first. Aluna's plan is dangerous: pose as Upgraders and infiltrate the army. But the enemy isn't what they expected and the strategy begins to crumble. When the friends are torn apart by conflicting allegiances, their slim chance of avoiding war seems to disappear completely. For Aluna and Hoku, what began as a quest to save their own people has become a mission to save the world. But do Aluna and her friends have any hope of defeating Strand if they can't take him on together?
Monster High: Ghoulfriends 'til the End by Gitty Daneshvari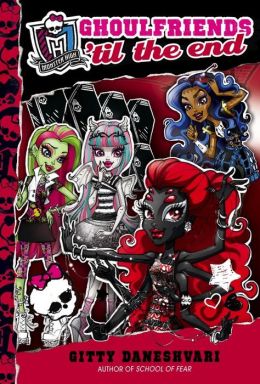 The ghoulfriends' new GFF, Wydowna Spider, starts to clear the cobwebs about the mysterious threat to Monster High. The previous generation of monsters formed a secret society that seems bent on turning the school into something that's more like a prison! But when Rochelle Goyle, Robecca Steam, and Venus McFlytrap uncover a second ancient group of monsters...the fate of the student disembody is in their hands!
Plus One by Elizabeth Fama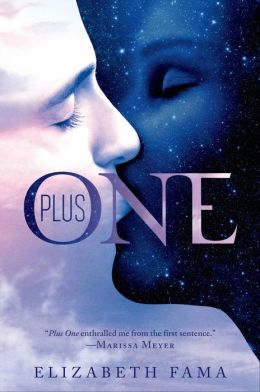 Divided by day and night and on the run from authorities, star-crossed young lovers unearth a sinister conspiracy in this compelling romantic thriller.
Seventeen-year-old Soleil Le Coeur is a Smudge—a night dweller prohibited by law from going out during the day. When she fakes an injury in order to get access to and kidnap her newborn niece—a day dweller, or Ray—she sets in motion a fast-paced adventure that will bring her into conflict with the powerful lawmakers who order her world, and draw her together with the boy she was destined to fall in love with, but who is also a Ray.
Set in a vivid alternate reality and peopled with complex, deeply human characters on both sides of the day-night divide, Elizabeth Fama's Plus One is a brilliantly imagined drama of individual liberty and civil rights, and a fast-paced romantic adventure story.
Rebel Belle by Rachel Hawkins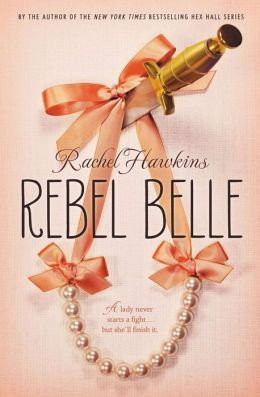 Harper Price, peerless Southern belle, was born ready for a Homecoming tiara. But after a strange run-in at the dance imbues her with incredible abilities, Harper's destiny takes a turn for the seriously weird. She becomes a Paladin, one of an ancient line of guardians with agility, super strength and lethal fighting instincts.


Just when life can't get any more disastrously crazy, Harper finds out who she's charged to protect: David Stark, school reporter, subject of a mysterious prophecy and possibly Harper's least favorite person. But things get complicated when Harper starts falling for him--and discovers that David's own fate could very well be to destroy Earth.



With snappy banter, cotillion dresses, non-stop action and a touch of magic, this new young adult series from bestseller Rachel Hawkins is going to make y'all beg for more.
Remnants: Season of Wonder by Lisa Tawn Bergren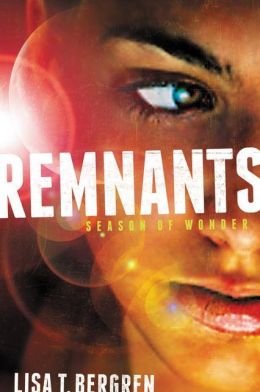 Our coming was foretold by the elders--- Those who would change the future, just as the planet teetered on the edge of darkness.
Born on the prophesied day with birthmarks in the form of a crescent moon, they knew us immediately. Swaddled and screaming, we were spirited away by those who hid us, trained us, and kept us safe until our time came.
They poured their lives into us. Some died to save us.
And now we, the Remnants, protected by Knights of the Last Order, have gathered.
Called until we breathe our last ... to save the world.
Sea of Shadows: Age of Legends
by Kelley Armstrong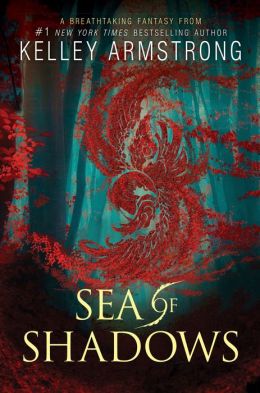 Kelley Armstrong, #1 New York Times bestselling author, takes an exciting new direction with this big, breathtaking blend of fantasy, romance, horror, and pulse-pounding action, perfect for fans of Graceling and Game of Thrones.
Twin sisters Moria and Ashyn were marked at birth to become the Keeper and the Seeker of Edgewood, beginning with their sixteenth birthday. Trained in fighting and in the secret rites of the spirits, they lead an annual trip into the Forest of the Dead. There, the veil between the living world and the beyond is thinnest, and the girls pay respect to the spirits who have passed.
But this year, their trip goes dreadfully wrong.
With all the heart-stopping romance and action that have made her a #1 New York Times bestselling author, and set in an unforgettably rich and dangerous world, this first epic book in the Age of Legends trilogy will appeal to Kelley Armstrong's legions of fans around the world and win her many new ones.
The Interrogation of Ashala Wolf
by Ambelin Kwaymullina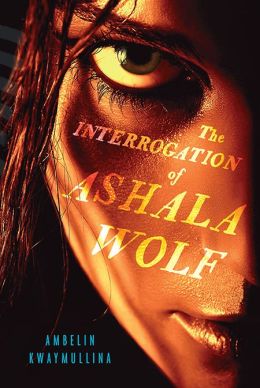 A compelling debut novel asks what happens when children develop inexplicable abilities—and the government sees them as a threat. They're known as Firestarters. Boomers. Skychangers. The government calls them Illegals — children with inexplicable abilities — and detains them in menacing facilities so that society is kept out of harm's way. Ashala Wolf and her Tribe of fellow Illegals have taken refuge in the Firstwood, a forest eerily conscious of its inhabitants, where they do their best to survive and where they are free to practice their abilities. But when Ashala is compelled to venture outside her territory, she is betrayed by a friend and captured by an enemy. Injured and vulnerable, with her own Sleepwalker ability blocked, Ashala is forced to succumb to a machine that will pull secrets from her mind. It's only a matter of time before the machine ferrets out the location of the Tribe. Her betrayer, Justin Connor, is ever-present, saving her life when she wishes to die and watching her every move. Will the Tribe survive the interrogation of Ashala Wolf?
The Here and Now by Ann Brashares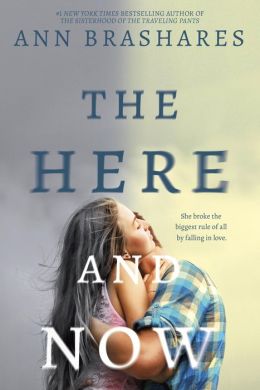 An unforgettable epic romantic thriller about a girl from the future who might be able to save the world . . . if she lets go of the one thing she's found to hold on to.
Follow the rules. Remember what happened. Never fall in love.

This is the story of seventeen-year-old Prenna James, who immigrated to New York when she was twelve. Except Prenna didn't come from a different country. She came from a different time—a future where a mosquito-borne illness has mutated into a pandemic, killing millions and leaving the world in ruins.

Prenna and the others who escaped to the present day must follow a strict set of rules: never reveal where they're from, never interfere with history, and never, ever be intimate with anyone outside their community. Prenna does as she's told, believing she can help prevent the plague that will one day ravage the earth.

But everything changes when Prenna falls for Ethan Jarves.
The Lonesome Young by Lucy Connors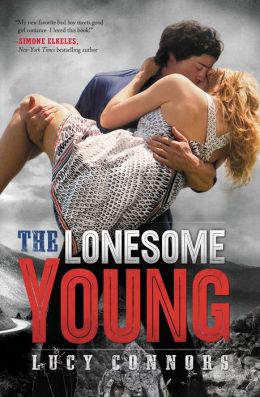 WHAT HAPPENS when the teenage heirs of two bitterly FEUDING FAMILIES can't stay away from each other?

The Rhodales and the Whitfields have been sworn enemies for close on a hundred years, with a whole slew of adulterous affairs, financial backstabbing, and blackmailing that's escalated the rivalry to its current state of tense ceasefire.

IT'S TIME TO LIGHT THE FUSE . . .

And now a meth lab explosion in rural Whitfield County is set to reignite the feud more viciously than ever before. Especially when the toxic fire that results throws together two unlikely spectators—proper good girl Victoria Whitfield, exiled from boarding school after her father's real estate business melts down in disgrace, and town motorcycle rebel Mickey Rhodale, too late as always to thwart his older brothers' dangerous drug deals.

Victoria and Mickey are about to find out the most passionate romances are the forbidden ones.

. . . ON A POWDER KEG FULL OF PENT-UP DESIRE, risk-taking daredevilry, and the desperate actions that erupt when a generation of teens inherits nothing but hate.

Get swept away in the first book of the sensational romantic drama that is Romeo & Juliet meets Justified.
The Nethergrim by Matthew Jobin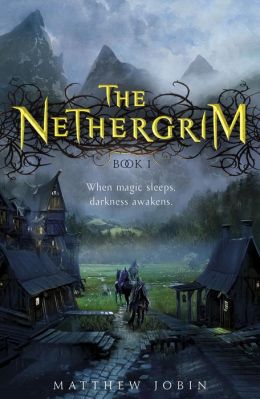 The Next Great Fantasy Epic is here! For fans of Ranger's Apprentice and the Chronicles of Narnia.
Everyone in Moorvale believes the legend: The brave knight Tristan and the famed wizard Vithric, in an epic battle decades ago, had defeated the evil Nethergrim and his minions. To this day, songs are sung and festivals held in the heroes' honor. Yet now something dark has crept over the village. First animals disappear, their only remains a pile of bones licked clean. Then something worse: children disappear. The whispers begin quietly yet soon turn into a shout: The Nethergrim has returned!

Edmund's brother is one of the missing, and Edmund knows he must do something to save his life. But what? Though a student of magic, he struggles to cast even the simplest spell. Still, he and his friends swallow their fear and set out to battle an ancient evil whose powers none of them can imagine. They will need to come together--and work apart--in ways that will test every ounce of resolve.

In a story reminiscent of the Ranger's Apprentice epic and the Chronicles of Narnia, Matthew Jobin weaves reality, magic, and adventure into the next great fantasy phenomenon.
Toxic Heart: A Mystic City Novel by Theo Lawrence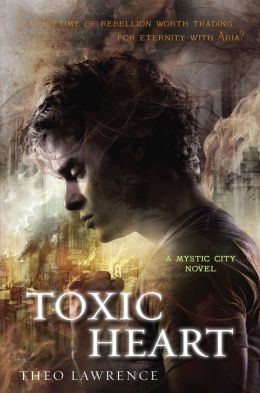 The second MYSTIC CITY novel . . . it's Romeo & Juliet in a dystopic Manhattan.
A city in flames. A trust betrayed. A perfect love destroyed. Has Aria lost Hunter, her one true love?

Ever since rebellion broke out in Mystic City, pitting the ruling elite against the magic-wielding mystics, Aria has barely seen her boyfriend. Not surprising, since Hunter is the leader of the mystic uprising, and he'll do whatever it takes to win freedom for his people—even if that means using Aria.

But Aria is no one's pawn. She believes she can bring the two warring sides together, save the city, and win back the Hunter she fell in love with.

Before she can play peacemaker, though, Aria will need to find the missing heart of a dead mystic. The heart gives untold powers to whoever possesses it, but finding it means seeking out a fierce enemy whose deepest desire is for Aria to be gone—forever.
Alot of great books coming out this week huh? So I am anticipating the releases of The Lonesome Young, Capturing Peace, and Plus One. I think they sound really good. How about you? What are you happy that is being released this week? I'd love to hear what you think.
Hope that everyone has a great week!! Happy Reading!!
If I happen to leave something out that you think should be on the releases list, email me or leave me a comment and I'll get it added!!