A Song for Us (White Trash Trilogy Series #3) by Teresa Mummert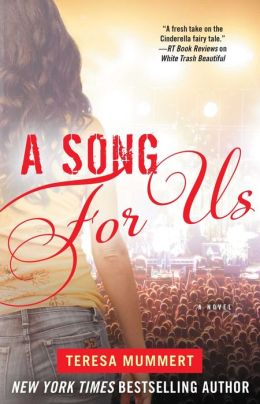 In this highly anticipated follow-up to White Trash Damaged, Cass and Tucker have finally found their happily ever after, but can Eric, the band's brooding drummer, ever let go of his past and find love?
From a small-town boy with fantasies of superstardom to rock star on tour with the suddenly famous band Damaged, Eric's life has not been an easy journey. Now he struggles to let go of his past of physical abuse, a past that still haunts him. His anger is causing him to spiral out of control and he risks losing everything he has worked so hard for.
Only one person has ever gotten him to open up about his past: Sarah, the lead singer of Filth, the opening act on their first national tour—a fellow rocker with a confident façade that masks her own painful secrets. But their bands' rocky past and Sarah's tumultuous relationship with her bandmate and boyfriend Derek force her to keep Eric at a distance. As their friendship begins to grow into something more, Eric has to find a way to let go of his tortured past, or it could jeopardize his only chance for a happy future…
Don't Call Me Baby by Gwendolyn Heasley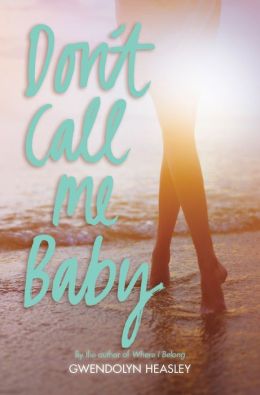 Perfect for fans of Jennifer E. Smith and Huntley Fitzpatrick, Don't Call Me Baby is a sharply observed and charming story about mothers and daughters, best friends and first crushes, and our online selves and the truth you can only see in real life.
All her life, Imogene has been known as the girl on that blog.
Imogene's mother has been writing an incredibly embarrassing, and incredibly popular, blog about her since before she was born. The thing is, Imogene is fifteen now, and her mother is still blogging about her. In gruesome detail. When a mandatory school project compels Imogene to start her own blog, Imogene is reluctant to expose even more of her life online . . . until she realizes that the project is the opportunity she's been waiting for to define herself for the first time.
Expiration Day by William Campbell Powell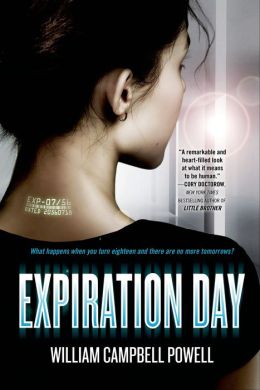 It is the year 2049, and humanity is on the brink of extinction….
Tania Deeley has always been told that she's a rarity: a human child in a world where most children are sophisticated androids manufactured by Oxted Corporation. When a decline in global fertility ensued, it was the creation of these near-perfect human copies called teknoids that helped to prevent the utter collapse of society.
Though she has always been aware of the existence of teknoids, it is not until her first day at The Lady Maud High School for Girls that Tania realizes that her best friend, Siân, may be one. Returning home from the summer holiday, she is shocked by how much Siân has changed. Is it possible that these changes were engineered by Oxted? And if Siân could be a teknoid, how many others in Tania's life are not real?
Driven by the need to understand what sets teknoids apart from their human counterparts, Tania begins to seek answers. But time is running out. For everyone knows that on their eighteenth "birthdays," teknoids must be returned to Oxted—never to be heard from again.
Told in diary format, Expiration Day is the powerful and poignant story of a young girl coming of age and discovering what it means to be truly human by a talented debut novelist.
At the publisher's request, this title is being sold without Digital Rights Management software (DRM) applied.
How I Got Skinny, Famous, and Fell Madly in Love by Ken Baker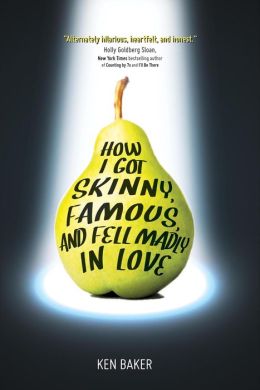 "Thick. Heavy. Big boned. Plump. Full figured. Chunky. Womanly. Large. Curvy. Plus-size. Hefty." To sixteen-year-old Emery Jackson, these are all just euphemisms for the big "F" word—"fat." Living on a Southern California beach with her workout fiend dad, underwear model sister, and former model mother, it is impossible for Emery not to be aware of her weight.
Emery is okay with how things are. That is, until her "momager" signs her up for Fifty Pounds to Freedom, a reality show in which Emery will have to lose fifty pounds in fifty days in order to win the million dollars that will solve her family's financial woes. Emery is skeptical of the process, but when the pounds start to come off and the ratings skyrocket, she finds it hard to resist the adoration of her new figure and the world of fame. Emery knows that things have changed. But is it for the better?
On The Rocks by Erin Duffy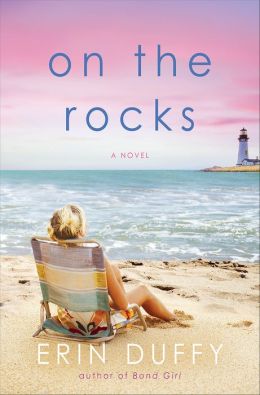 A funny, bittersweet, yet heartwarming novel about friendship, family, and finding love in the Facebook age—not to mention the perils, pitfalls, and dubious pleasures of life as a modern young single woman—from Erin Duffy, the author of the acclaimed Bond Girl
Ever since she was a little girl, Abby Wilkes dreamed of her wedding, the day when she'd wear a pretty white dress and look like a princess. . . .
But that was before her life fell apart for the entire world to see. Her longtime boyfriend-turned-fiancé, Ben, unceremoniously dumped her—changing his status to single on Facebook—while she was trying on the most gorgeous Vera Wang dress for the big day.
Six months and twenty pounds later, the usual remedies—cupcakes, a freezer stocked with pints of Ben and Jerry's, sweatpants, and a comfy couch—haven't worked their magic. Worried about her best friend, Grace devises the perfect plan to get Abby back on her game. The two of them are going to escape sweltering Boston and its reminders of Ben and head to Newport for the summer. In a quaint rented cottage by the sea, the girls will enjoy cool breezes, cocktails, and crowds of gorgeous men.
But no matter which way they turn, Abby and Grace discover that in this era of social media—when seemingly everyone is preserving every last detail of their lives online and prying eyes are everywhere—there is no real escape. Truth to tell, dating has never been easy. But now that the rules have changed and the boundaries are blurred beyond recognition, will they ever find true love? And if they do, how can romance stand a chance when a girl's every word and move can go viral with a single click?
As the summer winds down to Labor Day, Abby will make some surprising discoveries—about love, men, friendship . . . and, most important, herself.
Prisoner of Night and Fog by Anne Blankman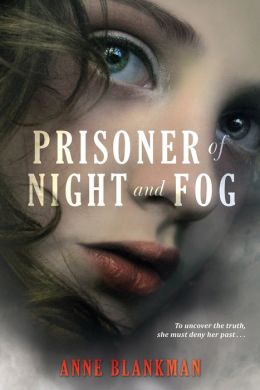 A gripping historical thriller set in 1930s Munich, Prisoner of Night and Fog is the evocative story of an ordinary girl faced with an extraordinary choice in Hitler's Germany. Fans of Code Name Verity will love this novel full of romance, danger, and intrigue!
Gretchen Müller grew up in the National Socialist Party under the wing of her uncle Dolf—who has kept her family cherished and protected from the darker side of society ever since her father traded his life for Dolf's. But Uncle Dolf is none other than Adolf Hitler. And Gretchen follows his every command.
When she meets a fearless and handsome young Jewish reporter named Daniel Cohen who claims that her father was actually murdered by an unknown comrade, Gretchen doesn't know what to believe. She soon discovers that beyond her sheltered view lies a world full of shadowy secrets and disturbing violence.
As Gretchen's investigations lead her to question the motives and loyalties of her dearest friends and her closest family, she must determine her own allegiances—even if her choices could get her and Daniel killed.
The Hunt (Project Paper Doll Series #2) by Stacey Kade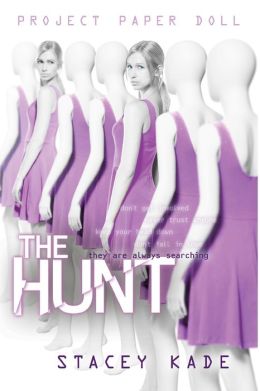 Ariane Tucker has finally escaped GTX, the research facility that created her. While on the run, Zane Bradshaw is the only person she can trust. He knows who—and what—she is and still wants to be part of her life. But accepting Zane's help means putting him in danger. Dr. Jacobs, head of GTX, is not the only one hunting for Ariane. Two rival corporations have their sights set on taking down their competition. Permanently. To protect Zane and herself, Ariane needs allies. She needs the other hybrids. The hybrids who are way more alien and a lot less human. Can Ariane win them over before they turn on her? Or will she be forced to choose sides, to decide who lives and who dies?
She Is Not Invisible by Marcus Sedgwick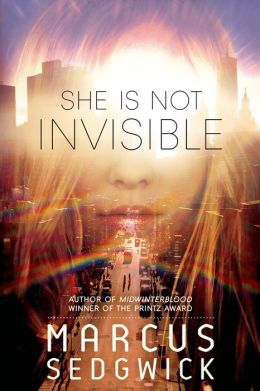 Laureth Peak's father has taught her to look for recurring events, patterns, and numbers--a skill at which she's remarkably talented. Her secret: She is blind. But when her father goes missing, Laureth and her 7-year-old brother Benjamin are thrust into a mystery that takes them to New York City where surviving will take all her skill at spotting the amazing, shocking, and sometimes dangerous connections in a world full of darkness. She Is Not Invisible is an intricate puzzle of a novel that sheds a light on the delicate ties that bind people to each other.
Talker 25 by Joshua McCune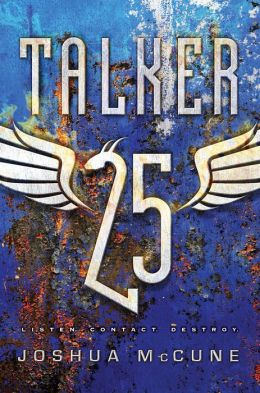 Joshua McCune's gritty and heart-pounding novel is a masterful reimagining of popular dragon fantasy lore set in a militaristic future reminiscent of Paolo Bacigalupi's Ship Breaker and Ann Aguirre's Outpost. Chilling, epic, and wholly original, this debut novel imagines a North America where dragons are kept on reservations, where strict blackout rules are obeyed no matter the cost, where the highly weaponized military operates in chilling secret, and where a gruesome television show called Kissing Dragons unites the population. After a high-school prank goes horribly wrong, Melissa Callahan becomes an unsuspecting pawn in a war between man and monster, between family and friends and the dragons she has despised her whole life. Talker 25 delivers action, adventure, fantasy, and a reimagining of popular dragon lore.
The Eighth Day by Dianne K. Salerni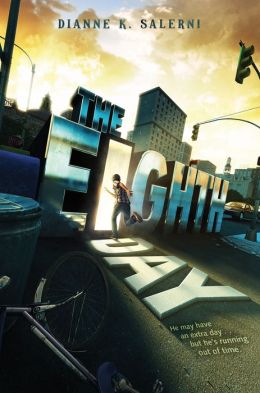 In this riveting fantasy adventure, thirteen-year-old Jax Aubrey discovers a secret eighth day with roots tracing back to Arthurian legend. Fans of Percy Jackson will devour this first book in a new series that combines exciting magic and pulse-pounding suspense.
When Jax wakes up to a world without any people in it, he assumes it's the zombie apocalypse. But when he runs into his eighteen-year-old guardian, Riley Pendare, he learns that he's really in the eighth day—an extra day sandwiched between Wednesday and Thursday. Some people—like Jax and Riley—are Transitioners, able to live in all eight days, while others, including Evangeline, the elusive teenage girl who's been hiding in the house next door, exist only on this special day.
And there's a reason Evangeline's hiding. She is a descendant of the powerful wizard Merlin, and there is a group of people who wish to use her in order to destroy the normal seven-day world and all who live in it. Torn between protecting his new friend and saving the entire human race from complete destruction, Jax is faced with an impossible choice. Even with an eighth day, time is running out.
Stay tuned for The Inquisitor's Mark, the spellbinding second novel in the Eighth Day series.
The Furies: A Thriller by Mark Alpert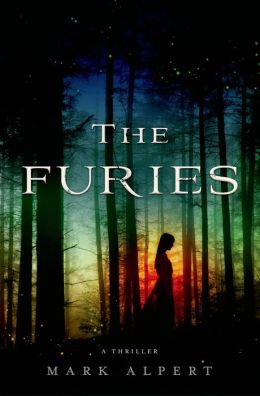 For centuries, the Furies have lived among us. Long ago they were called witches and massacred by the thousands. But they're human just like us, except for a rare genetic mutation that they've hidden from the rest of the world for hundreds of years.

Now, a chance encounter with a beautiful woman named Ariel has led John Rogers into the middle of a secret war among the Furies. Ariel needs John's help in the battle between a rebellious faction of the clan and their elders. The grand prize in this war is a chance to remake the human race.

Mark Alpert's The Furies weaves cutting-edge science into an ingenious thriller, showing how a simple genetic twist could have inspired tales of witchcraft and sorcery, and how the paranormal could indeed be possible.
The Inventor's Secret by Andrea Cremer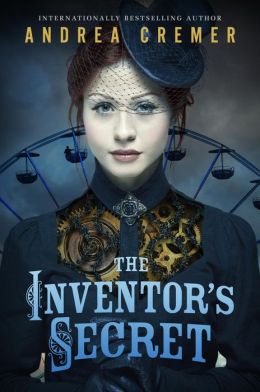 New from Andrea Cremer, the New York Times bestselling author of the Nightshade novels, comes an action-packed alternate-history steampunk adventure.


In this world, sixteen-year-old Charlotte and her fellow refugees have scraped out an existence on the edge of Britain's industrial empire. Though they live by the skin of their teeth, they have their health (at least when they can find enough food and avoid the Imperial Labor Gatherers) and each other. When a new exile with no memory of his escape or even his own name seeks shelter in their camp he brings new dangers with him and secrets about the terrible future that awaits all those who have struggled has to live free of the bonds of the empire's Machineworks.
The Inventor's Secret is the first book of a YA steampunk series set in an alternate nineteenth-century North America where the Revolutionary War never took place and the British Empire has expanded into a global juggernaut propelled by marvelous and horrible machinery. Perfect for fans of Libba Bray's The Diviners, Cassandra Clare's Clockwork Angel, ScottWesterfeld's Leviathan and Phillip Reeve's Mortal Engines.
The Last Best Kiss by Claire LaZebnik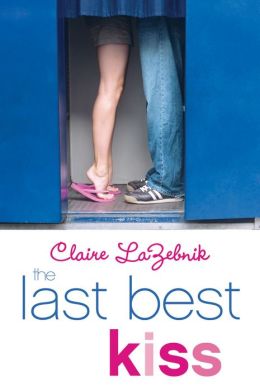 Jane Austen comes to modern-day Los Angeles in Claire LaZebnik's imaginative take on Persuasion, where seventeen-year-old Anna Eliot finds out whether there's such a thing as a second chance when it comes to first love. Fans of Polly Shulman, Maureen Johnson, Elizabeth Eulberg, Stephanie Perkins, and, of course, Jane Austen will love this irresistibly funny and romantic contemporary tale.
Anna is tired of worrying about what other people think. After all, that was how she lost the only guy she ever really liked, Finn Westbrook. Now, three years after she broke his heart, the one who got away is back in her life—and he wants nothing to do with her.
Anna keeps trying to persuade herself that she doesn't care about Finn either, but even though they've both changed since they first met, deep down she knows he's the guy for her. Now if only she can get him to believe that, too . . .
The Last Time I Saw You by Eleanor Moran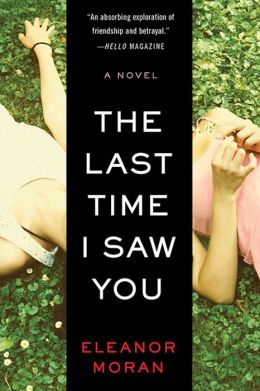 When Olivia Berrington gets the call to tell her that her best friend from college has been killed in a car crash in New York, her life is turned upside down. Her relationship with Sally was an exhilarating roller coaster, until a shocking betrayal drove them apart. But if Sally really had turned her back, why is her little girl named after Olivia?

As questions mount about the fatal accident, Olivia is forced to go back and unravel their tangled history. But as Sally's secrets start to spill out, Olivia's left asking herself if the past is best kept buried.
It's not a real huge list this week but that is ok. There are still a lot of great releases this week. I can't wait for A Song For Us!! I know a lot of Teresa Mummert fans are waiting on this one. If by some chance you haven't read White Trash Beautiful yet, then go grab a copy and read it now!!! You will not be disappointed! I am also excited about Don't Call Me Baby and The Last Best Kiss. Both of those sound super cute too!! So what are you excited about this week?
I hope that everyone finds something great to read this week! Thanks for stopping by and if you have time, post a comment :)
As always, if I forgot something that you think is in need of being on this list, email me or leave a comment and I'll get it taken care of!